Get an edge
There's a global demand for our IT degrees. What's more, they're flexible, so you can build a degree to suit the career you want.
We also offer honours and double degrees.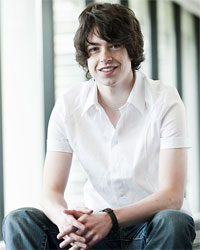 What will you do with your degree?
Our graduates go on to great things. Trent Rebeiro used his Monash IT degree to form his own web development start-up. Meanwhile, Damian Kovach and Adi Rum
 created an online business that matches individuals with great fitness solutions.