Cultural Heritage - Technologies for preserving Cultural Heritage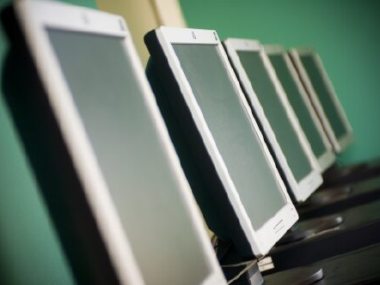 The Faculty is actively engaged in a number of projects developing and using technologies for the preservation of cultural heritage.
Projects crossing a diverse range of topics; include the development of a virtual museum, virtual history projects, reconstructing ancient civilisations and personalising content delivery for assisted navigation of information rich physical environments.
Our researchers working in this area include Mr Tom Chandler, Professor Ingrid Zukerman, Associate Professor Graeme Johanson, and Dr Judy Sheard.
Convicts and Diggers: a demography of life courses, families and generations
Researchers:
Dr R Kippen, A/Prof H J Maxwell-Stewart, Dr Damminda Alahakoon, Dr J Bradley, A/Prof S C Dharmage, Prof K E Inwood, Prof J D Mathews, Prof M Shields
Partners:
University of Tasmania, University of Melbourne and Australian National University
Funding:
ARC Discovery Project 2011-2013 (Administered by Melbourne University)
Project outline:
Based on convict records, birth, death and marriage registrations, World War One service records, and other historical data, this project explores long-term demographic outcomes of individuals, families and lineages. more...
The project draws on the expertise of family historians to trace individuals and their descendants for 'Australia's biggest family history'. less...
Related theme:
Productivity and Innovation - Data Management
Key outcomes:
Virtual Museum Project
Researchers:
Dr Judith Sheard, Marian Quartly, A/Prof Graeme Johanson, Chris Avram, Barbara Ainsworth, Mr Tom Chandler
Centre:
COSI
Project outline:
The aim of this project is to build a virtual museum of the history of computing which will allow the visitor to explore the evolution of computing technology, its successes and failures and its role in Australia. more...
Technology is a critical component of progress across many professional fields such as medicine, science, engineering, mathematics, and education. Many new advances are the result of technology based entrepreneurial spirit and innovation. As the next generation of potential inventors, entrepreneurs and technology users, it is critical for students to understand the history and development of past technologies, if they are to create and drive technological innovation and change. This is particularly difficult to achieve in computing where the fast evolution has encouraged rapid discard of technology and interest is usually on the newest and next development. As a consequence, the presentation of computing in schools typically focuses on using the current technology rather than considering the history of the technology and its impact in the broader context. The proposed virtual museum will encourage students to reflect upon how and why technological innovations occur and to link the technological developments with changes in business, education and society. It will present an opportunity to study the successes and failures of computing innovations. This will broaden their appreciation of the impact of computer technology and better prepare them for their future as citizens in an increasingly technology-focused world. less...
Key outcomes:
Visualising Angkor - New Perspectives in Virtual History
Researchers:
Mr Tom Chandler
Partners:
University of Sydney Greater Angkor Project and Monash Asia Institute
Centre:
COSI
Project outline:
This project examines the possibilities in the visualization of landscapes, people, architecture and daily life in the 13th century Cambodian metropolis through the creation of an extensive computer model of almost five years in the making. more...
Detailed 3D animations, often accompanied by environmental sounds, constitute the visual output from this model
The resulting scenes draw upon a wide range of archaeological and historical data, including bas reliefs (pictorial sculptures), Chinese eye witness accounts, and extensive mapping undertaken by the Greater Angkor Project and the EFEO. In line with the renewed archaeological emphasis on Angkor as medieval metropolis, these animations aim to depict the living city beyond the famous temples that have today become a major tourist destination. less...
Key outcomes:
Virtual Kashgar
Researchers:
Tom Chandler, MAI Marika Viziany, Andrea di Castro, Nils Gliessenberger, Michael Lim, Ben Alexander
Centre:
COSI
Project outline:
In 2005 the Monash Asia Institute undertook a preliminary archaeological survey in the oasis of Kashgar in Western China. more...
The aim was to identify the major archaeological areas and assess their state of conservation. Further research is underway in re-assessing the archaeological evidence in the oasis against the reports of early explorers and investigating the extent of the pre-Islamic settlements and the configuration of the network of irrigation. 3D reconstructions of landscapes and historic monuments (Aba Khoja and Mori Tim) are being used to support and augment ongoing research and GIS surveys. less...
Key outcomes:
Reconstructing Ancient Kellis
Researchers:

Colin Hope, Gillian Bowen, Paul Kucera, Rosanne Livingstone (BSIT), Tom Chandler, Derrick Martin
Research Assistants/Modellers/Animators: Michael Lim, Nils Gleissenburger, Daniel Simmonds

Partners:
Centre for Archaeology and Ancient History
Project outline:
This project extends ongoing research into the digital reconstruction of the settlement of Ismant el-Kharab (ancient Kellis) in Egypt using data from past excavations carried out by Dr Colin Hope and Dr Gillian Bowen at the Centre for Archeology and Ancient History (Monash). more...
In the case of Ancient Kellis, as in most archaeological excavations, a complete reconstruction is not possible as only a fraction normally survives. Several theories may compete to explain probable or possible reconstructions; a simulation of plural visualisations is the only possibility to obtain reasonable results. less...
Key outcomes:
Modelling of a Torres Strait Canoe
Researchers:
Ian McNiven (SGES) , Tom Chandler, Michael Lim
Partners:
School of Geography & Environmental Science
Project outline:
Torres Strait Islanders of NE Australia are marine specialists and sea travel is central to their existence. In the 19th century sea travel was by huge double outrigger dugout sailing canoes up to 21m in length. more...
While a number of museums around the world have example of these carvings, not one example of these canoes exists today. To gain understanding and appreciation of the magnificence of these canoes, Monash University has taken archival records to create a 3D virtual Torres Strait canoe. The process of virtual reconstruction involves taking copies of old drawings, photographs and museum carvings to assemble a generic Torres Strait Islander canoe. The second phase of reconstruction will be to modify the generic canoe to create distinctively decorated canoes known for different Islander communities. less...
Key outcomes:
Personalised content delivery for assisted navigation of Information Rich, Physical Environments such as a Museum (Kubadji project)
Researchers:
Prof Ingrid Zukerman, A/Prof Tim Baldwin, Prof Liz Sonenberg (University of Melbourne)
Partners:
Melbourne Museum
Centre:
CRIS
Funding:
ARC Discovery 2007-2009 (Administered by University of Melbourne)
Project Website:
http://hum.csse.unimelb.edu.au/kubadji/team.html
Project outline:
Recent technological advances have afforded people any-time, any-place access to information, while enabling providers to track people's activities in physical environments. more...
We propose to harness these observations to (a) dynamically infer their informational needs, and (b) deliver appropriate information that is relevant to their current context. The main outcomes are (1) a methodology for the collection and analysis of information in physical spaces; (2) computational techniques to infer user models from observations, and identify appropriate and relevant segments for delivery from multiple, pre-existing documents; and (3) implemented prototypes which demonstrate our ideas in active museums. less...
Key outcomes: